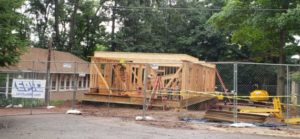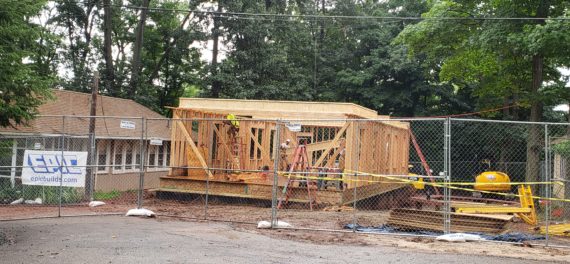 Epic Management, Epic Interiors, our partners at Local 254/ Keystone + Mountain + Lakes Regional Council of Carpenters and a host of volunteers are pleased to be part of the newest chapter in the nearly 100 year history of Edison's Kiddie Keep Well Camp!
Led by Sr. Project Manager John Robbins and Carpenter Foreman Doug Lindstrom, Epic is overseeing construction of a new 1,250 sf cabin that will serve as the main medical facility for the  Camp which is located in Roosevelt Park.
Since 1924, Kiddie Keep Well Camp has offered Middlesex County children medical exams, dental hygiene education, and proper, well-balanced nutrition during multiple summer sessions. In addition, campers enjoy recreational activities, swimming, music, games and sand arts & crafts. With the new medical facility in place, camp goers will be able to receive on–site health checkups.
The attached video put together by the Carpenter Contractor Trust (whose mission is to encourage participation / highlight opportunities in the carpentry trade as a career path) speaks to the Camp's  history and how this project has provided us an opportunity to support our local community – Middlesex County – Epic's home for over 48 years. We hope you will take a moment to watch.
Related Posts
September 16, 2016
• News
PROJECT OPENINGS!
Epic is proud to provide 3,000 new seats for students at our two new school openings this Fall Semester. Welcome […]
September 12, 2016
• News
SAFETY – Safely Is The Only Way We Work!