Vice President/ Asst. General Counsel/ Regional Director, NYC
Dennis Hagerty manages and leads day-to-day operations for Epic's New York office.  Holding a BS degree in Civil Engineering and a Juris Doctorate, Mr. Hagerty is a seasoned engineer, attorney and construction industry professional who has matriculated and professionally developed though virtually every industry capacity including journeyman union carpenter and millwright, field engineer, surveyor, project engineer, resident engineer, superintendent, project manager and owner's representative.  With thirty-six years of construction management, construction administration, public bidding and procurement and contract drafting experience he has successfully led efforts for more than ninety public bids by developing bid packages, project manuals, procurement procedures and bid analysis.  Licensed to practice engineering and law in New York and New Jersey Mr. Hagerty also leads Epic's services with respect to Project Labor Agreement feasibility studies, analysis and negotiation.  Mr. Hagerty currently serves on the NJIT School of Applied Engineering and Technology's Advisory Board, is a past State Trustee and chapter President of the National Society of Professional Engineers and has lectured at Columbia University's Teachers College and School of Engineering.
Related Posts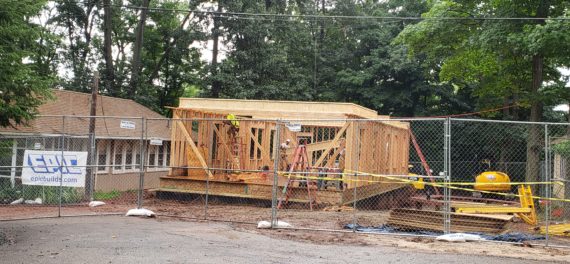 Kiddie Keep Well Camp
Epic Management, Epic Interiors, our partners at Local 254/ Keystone + Mountain + Lakes Regional Council of Carpenters and a […]
PROJECT OPENINGS!
Epic is proud to provide 3,000 new seats for students at our two new school openings this Fall Semester. Welcome […]