Director of Marketing
Katy has worked in the construction industry for eighteen years and joined Epic in 2013.  She has experience with vertical and horizontal commercial construction on multiple delivery platforms (general construction, construction management, design-build, interior renovations and millwork) including work on academic, pharmaceutical, sports & entertainment, municipal/ public safety, infrastructure development (roads, bridges & tunnels, jetties, levees & water control), environmental, civil and renewable energy projects. Katy has worked on projects with nearly every branch of the military including USACE, Air Force and Navy as well as FEMA, many state and local authorities and public and private clients.  Her honed skills in the fields of proposal management and business development enable her to provide detailed insight on project submissions.  She manages the company's proposals and qualifications submissions, branding plan, public relations and overall marketing initiatives.
Related Posts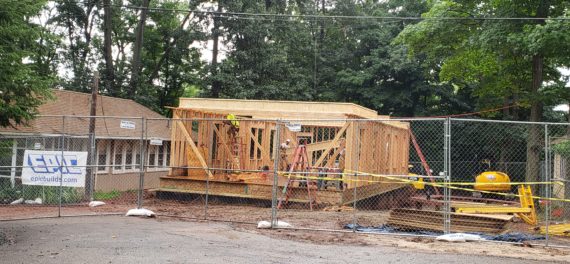 Kiddie Keep Well Camp
Epic Management, Epic Interiors, our partners at Local 254/ Keystone + Mountain + Lakes Regional Council of Carpenters and a […]
PROJECT OPENINGS!
Epic is proud to provide 3,000 new seats for students at our two new school openings this Fall Semester. Welcome […]