Chief Financial Officer
Mike offers twenty-three years of industry experience in accounting, information technology, and civil engineering. Having spent nearly his entire career with Epic, Mike leads all corporate accounting and finance functions including accounting services, financial reporting and analysis, planning and forecasting. In addition, he heads the information technology and human resource departments as well as coordinating with external financial service professionals. Mike's focus is on streamlining the systems and financial reporting to provide the most meaningful financial information in support of Epic's strategic and operational goals. Mike is also a member of the Construction Financial Management Association.
As CIO, Mike aligns enterprise-wide IT strategy and programs with business strategy, using IT and process improvement to realize cost reductions and competitive advantage. He understands that leading-edge technology and state-of-the-art data and communications systems serve at the center of Epic's success. He identifies and delivers technology solutions that positively impact profitability.
Related Posts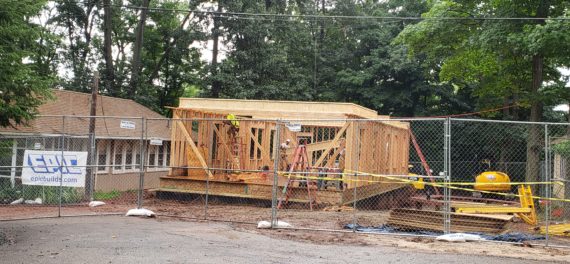 Kiddie Keep Well Camp
Epic Management, Epic Interiors, our partners at Local 254/ Keystone + Mountain + Lakes Regional Council of Carpenters and a […]
PROJECT OPENINGS!
Epic is proud to provide 3,000 new seats for students at our two new school openings this Fall Semester. Welcome […]