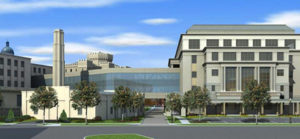 Epic was selected to provide Construction Manager services for the $106 million Bergen County Agency Building and parking garage project consisting of a new building for the occupancy of the Bergen County Prosecutor, Sheriff, and Municipal Court, a 5-level, 698-car parking deck, and renovations to the existing Justice Center.
This project is located adjacent to the existing Justice Center and Old Jail located at the corner of River Road and Court Street in Hackensack. The new office building will be approximately 130,000 sf on 6 floors. A secure pedestrian bridge for staff and judges will connect the new building to the Justice Center. The building will be clad in precast concrete and will be designed to harmoniously integrate with the existing facilities. It will be supported by structural steel piles.
The precast concrete parking deck will provide on-site parking to accommodate the displaced surface parking that formerly occupied the site and will feature a photovoltaic array on the roof.
Due to the susceptibility of the underlying soils to liquefy in the event of an earthquake, the code required that the entire site undergo ground improvement program. This has been accomplished by the installation of over 4,000 Geo Piers, which are columns of compacted stone that are essentially drilled into the ground on 5' centers.
Related Posts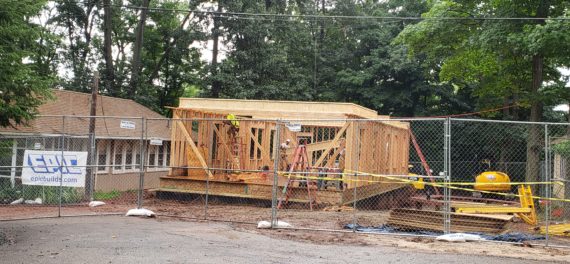 Kiddie Keep Well Camp
Epic Management, Epic Interiors, our partners at Local 254/ Keystone + Mountain + Lakes Regional Council of Carpenters and a […]
September 16, 2016
• News
PROJECT OPENINGS!
Epic is proud to provide 3,000 new seats for students at our two new school openings this Fall Semester. Welcome […]