Johnson & Johnson
Central, NJ
LEED/ Sustainable
Client: Johnson & Johnson
Project: 4Megawatt Solar Array 
Epic's Role: Construction Manager/ Advisor 
Construction Manager/ Constructor
Construction Costs: $22 million
Epic was retained by a large New Jersey based pharmaceutical company to provide Construction Management services to oversee a design build team constructing a four megawatt solar array.  The array encompasses 18 acres of land and consists of approximately 3,500 individual piers that provide structural support for 13,496 photovoltaic panels or "modules". At the time of completion, this tracking solar array is the largest operational ground mounted system in New Jersey.
The fast-track project included construction of a 4 acre infiltration basin as part of the site master plan.  Epic was retained as a construction manager at risk in order to deliver a pad site for the design/build team, prior to the solar array construction.  This included a stream encroachment 
The project required close coordination and planning of all deliveries and construction activities so the daily operations of the pharmaceutical company – including farm activities – were not interrupted.  The major coordination activity was the installation of a 26 kv. ductbank from the solar field to the tie-in point at the main building switchgear yard, an approximate one half mile run which included crossing an access road to the campus and one section of the main parking lot.
All work was completed successfully without disruption to day-to-day campus life.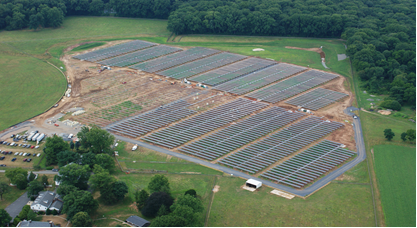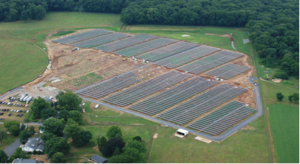 We're relentless in providing quality service to our customers.
Epic Management, Inc. has been an integral participant in thousands of projects since 1971. We look forward to bringing our hands on, roll-up-our sleeves work ethic to your next opportunity. Contact us today to get started.