5th Avenue Taylor Pavilion
Client: Borough of Belmar
Project: 5th Avenue Taylor Pavilion
Epic's Role: General Contractor
Construction Costs: $5.5 million
The new 5th Ave Taylor Pavilion facility is approximately 6,800 sf. 1,300 sf of this space is designated as concession space for an outside tenant to rent from the Borough.  The remaining sections of the building consist of a large multi-purpose room which faces the ocean, a kitchenette, toilet rooms, and a beach badge sale office.  This building is located on the beach side of the existing boardwalk.
This new facility sits approximately 9 ft. above the beach on eighty-one 10 in diameter steel piles.  These steel piles were driven to a depth of approximately 40 ft. below the beach and then infilled with concrete. 
These steel piles support the buildings elevated reinforced cast in place waffle slab.  The waffle slab consists of a series of concrete reinforced beams and an 8-inch-thick reinforced concrete structural slab which was placed monolithically in a single day (approximately 300 cyds of concrete).
The building was constructed of structural wood framing, steel columns and beams, and a series of engineered wood roof trusses.  The building structure is designed to within stand the forces from major storms such as a hurricane.  The exterior windows and rear sliding window wall systems are hurricane rated.  The interior floor finishes consist of LVT, VCT, and ceramic tile.  The exterior building finishes consist of fiber cement board siding and Azek composite trim which were installed after a full spray on vapor barrier was applied to the building substrate.
The boardwalk and related railings which surround this new facility was constructed by the Borough of Belmar however we were responsible for droving approximately 100 wood piles which supports this new boardwalk.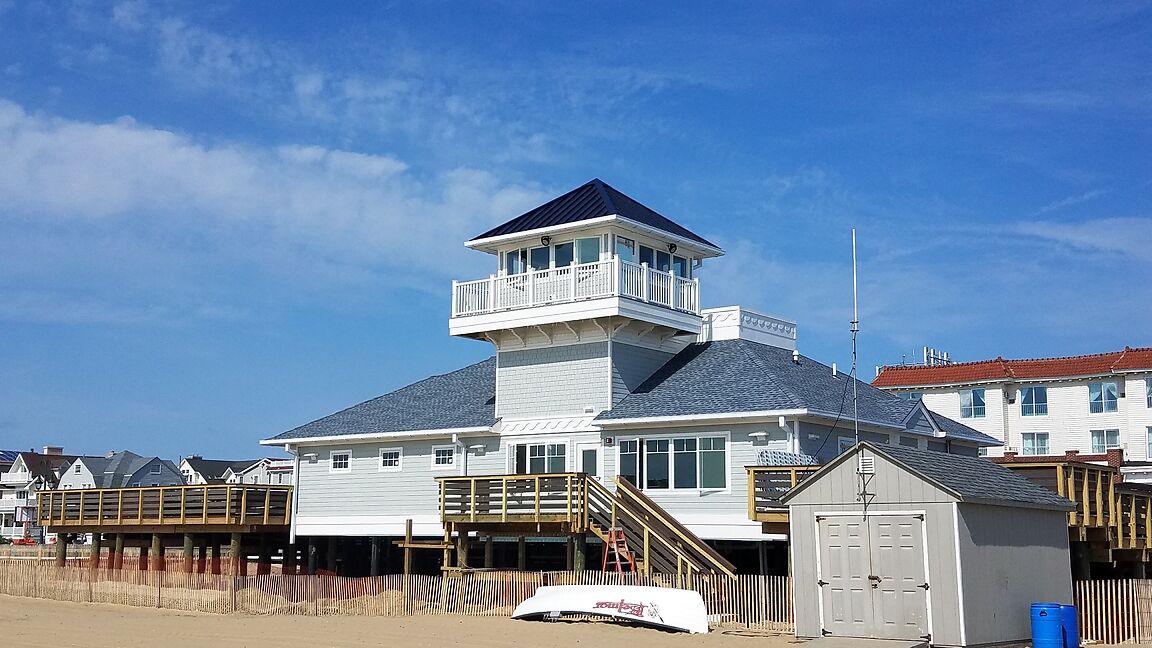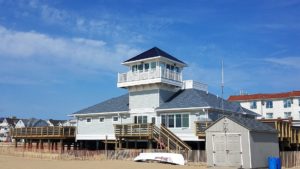 We're relentless in providing quality service to our customers.
Epic Management, Inc. has been an integral participant in thousands of projects since 1971. We look forward to bringing our hands on, roll-up-our sleeves work ethic to your next opportunity. Contact us today to get started.