Monmouth County Parks – Hominy Hill Golf Center
Colts Neck, NJ
Public Use, Sports & Entertainment
Owner: Monmouth County Parks
Project: Hominy Hill Golf Center Reconstruction
Location: Colts Neck, NJ
Architect: Netta Architects
Value: $6.5 million
This 11,000 sf golf center is currently being reconstructed to enhance the design for public use. Renovations include a new modernized interior including safety, ADA and energy saving components, new roofing, sidings, windows and doors, as well as new mechanical, electrical, and plumbing systems. Property improvements include utility infrastructure upgrades including storm water management, fire protection and sanitary system work. Once complete, the center will also feature expanded parking lots, brand new patios and walkways, and greenery.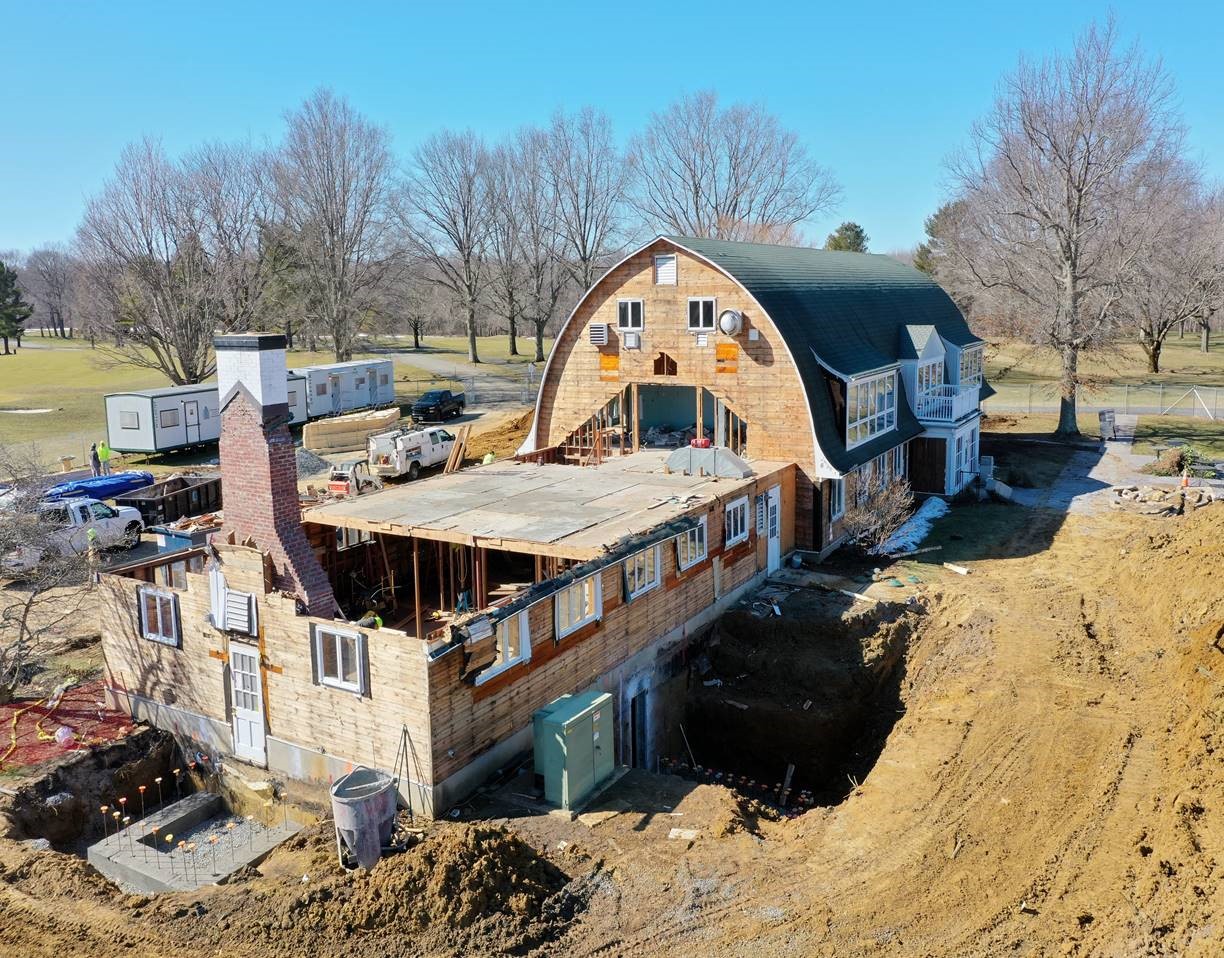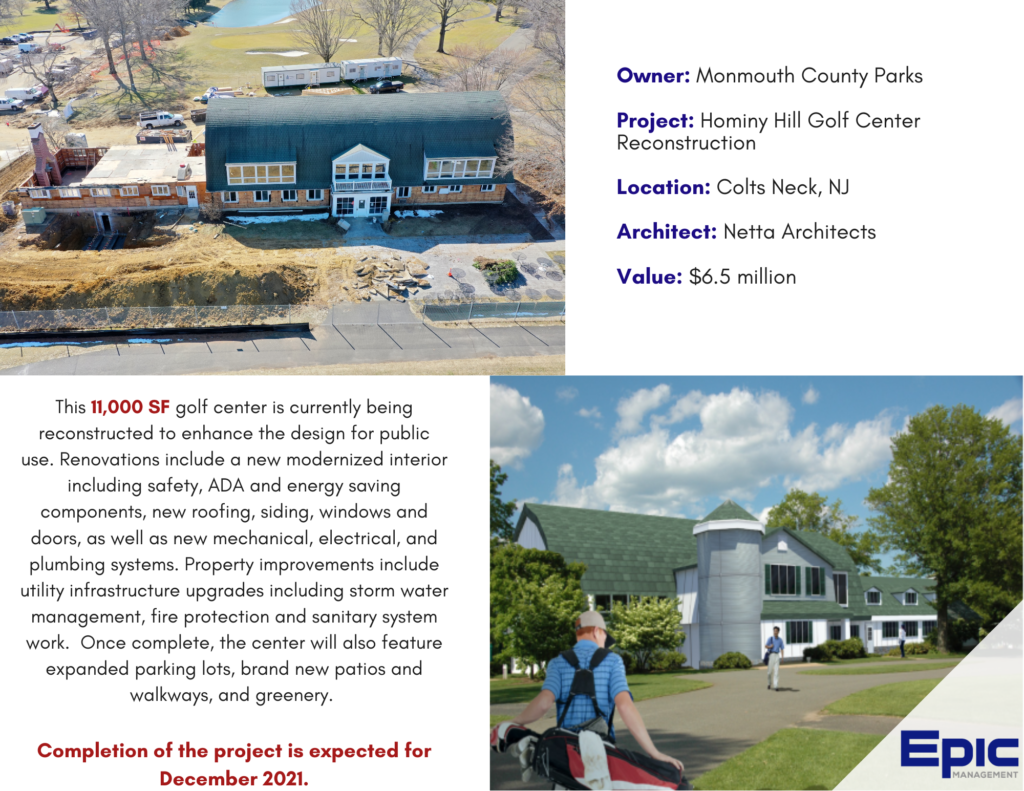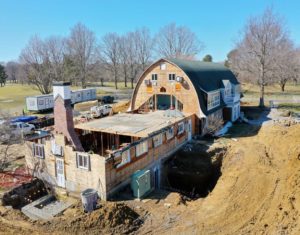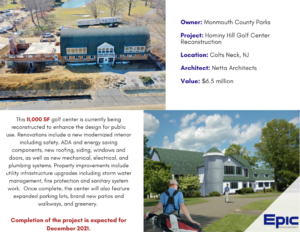 We're relentless in providing quality service to our customers.
Epic Management, Inc. has been an integral participant in thousands of projects since 1971. We look forward to bringing our hands on, roll-up-our sleeves work ethic to your next opportunity. Contact us today to get started.