Newark Public Schools Stadium
Client: Newark Public Schools
Project: Newark Public Schools Stadium
Epic's Role: Construction Manager 
Construction Costs: $20.5 million
Newark Schools Stadium, nicknamed "The Old Lady of Bloomfield Avenue" was an iconic facility in the City that hosted football, soccer, baseball, and track events from 1925 – 2009 when it was demolished to make room for a new state of the art facility.
In homage to its predecessor, the new stadium includes an Arch Wall entrance façade replicating details from the beloved demolished structure.
Built at a cost of $20.5 million, the new Newark Stadium incorporates 7 separate building structures into the revised program
Locker Room Building including Coaches Room, Referees Room Athletes Locker Rooms and Shower and Toilet Facilities
Community Building – 5,000 sf., 2 Story Open Plan
Amenities Building including Public Restrooms and Concessions
Clock Tower and Ticket Office
Elevator Tower to Home Bleachers
Home Bleachers
Away Bleachers
as well as a new 400 meter synthetic running track, and three (3) multi-purpose regulation size synthetic turf athletic fields.
Site conditions were not suitable to support for the proposed structures of the stadium due to the presence of clay and coal ash.  Correspondingly, there were a total of 237 drilled piers installed to support the new structures.    These concrete piers ranged up to seven feet in diameter and up to twenty two feet in depth.
The presence of coal ash in the existing soil required all site personnel to obtain a 40 hr HAZWOPER certification prior to working on site and all exported material required a chain of custody and DEP approval prior to leaving the site.
The project was completed in 18 months.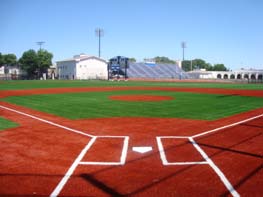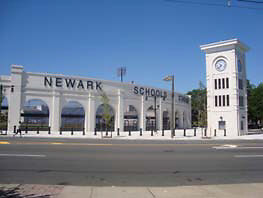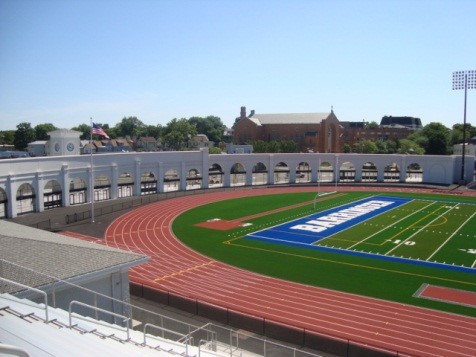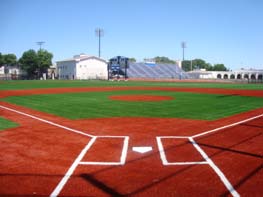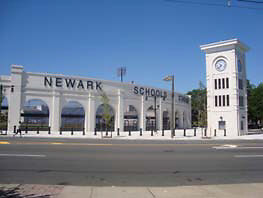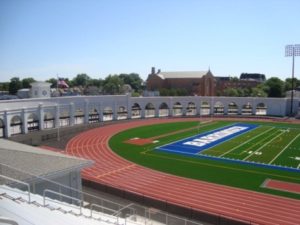 We're relentless in providing quality service to our customers.
Epic Management, Inc. has been an integral participant in thousands of projects since 1971. We look forward to bringing our hands on, roll-up-our sleeves work ethic to your next opportunity. Contact us today to get started.